Soil & Site Evaluations
Soil and site evaluations are required for the development of on-site sewage treatment system (STS) for residential and commercial properties not serviced by a municipal system. Smart's Certified Professional Soil Scientists work closely with county health departments; residential; and commercial developers, including individual home owners, to complete Ohio Department of Health Site and Soil Evaluation for Sewage Treatment and Dispersal forms in accordance with Ohio Administrative Code Rule 3701-29-07 for proposed STS. The forms provide a standard format to record detailed information on site conditions, soil characteristics and limitations, and risk factors associated with a site and surrounding area. STS location and design will be based on the information provided by the site and soil evaluation forms.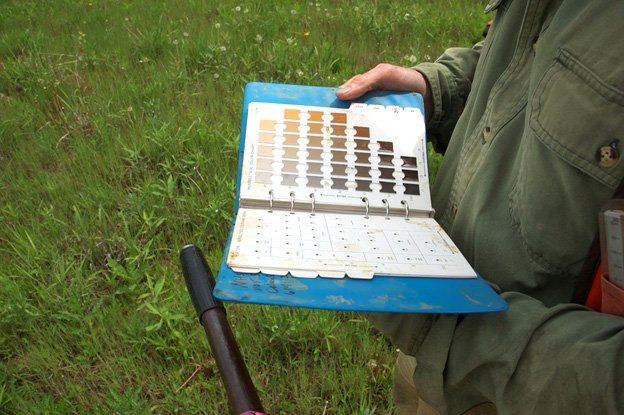 Environmental Site Assessments
Smart Services Phase I Environmental Site Assessment (ESA) is a report prepared for a real estate property, developed or vacant, that identifies potential or existing environmental impact concerns, above and below ground. Our Phase I ESA services follow the 
ASTM
 guidelines for All Appropriate Inquiry (AAI) into any property related transaction including purchase, sale or refinancing needs. Smart Services has experience working with many sellers, buyers, financial institutions, investors, developers, realtors, legal representatives, and governmental concerns such as Brownfield Development Authorities. Our approach to performing a Phase I ESA under the ASTM E 1527-13 Standard Practice includes a review of the public record, interviews, a site reconnaissance and preparation of a written report containing findings, opinions and conclusions. In cases where Recognized Environmental Conditions (RECs) are identified, Superior can assist clients in strategizing the next steps needed to evaluate actual conditions and consider solutions that may still allow a transaction to occur.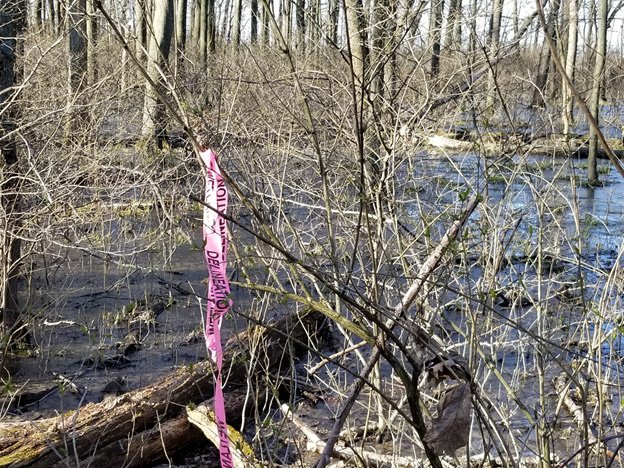 Wetland Delineation
Wetlands are protected by both the federal and the state government in accordance with the Clean Water Act of 1970 and subsequent regulations. Smart provides several wetlands services including identification of physical characteristics, determination of wetland type and size, and delineation using regulatory guidelines. The wetland scientists of Smart have performed delineations throughout the Midwest, Northeast, and Mid-Atlantic United States on properties varying in size from one to 6,000 plus acres, ranging from nearly pristine to severely-disturbed landscapes. Our wetland scientists are fully trained in the current methods of wetlands delineation, according to the 1987 United States Corps of Engineers (USACE) Delineation Manual and current Regional Supplements, using GPS collection methods. GPS data collection allows our scientists to prepare wetland maps without the need and additional cost of traditional survey teams. The survey map and flagging of wetland boundaries provide a strong planning tool for any project involving changes in land use. Delineation reports are completed to suit the client's project- specific needs while complying with state and federal reporting requirements. Wetland maps are prepared using AutoCAD® or ArcGIS® software and are available in digital format to ensure compatibility with construction drawings.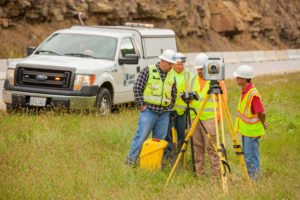 SURVEYING & RIGHT-OF-WAY
Smart Services provides a wide range of surveying services meeting the needs of our public and private clients. Our firm was built on the performance of Mortgage, ALTA, and Boundary surveys where we established a solid reputation for quality and accurate work. Since our start we have expanded our services to include Topographic Surveys, FEMA Flood Mapping and Elevation Certificates, Bathymetric Surveys, Project Survey Control, Construction Staking, Final Site Staking, Site Engineering Surveys, Route Surveys, and As-Built Surveys.
We employ survey crews equipped with Robotic Total Stations, ODOT VRS and RTK GPS systems, static GPS systems, and optical levels. We have the CADD and GIS expertise to prepare high quality basemaps, right-of-way plans per ODOT Design Manual Guidelines and Specifications, and GIS mapping tailored to our client's needs.
TRAFFIC ENGINEERING
As part of Smart Services, TES has the resources to perform a full range of traffic engineering, traffic counts, and transportation planning services. We have certified Professional Traffic Operations Engineers and in-house traffic counting equipment. The services we provide our clients range from basic signal operations and traffic counts to more detailed traffic design and traffic studies, all the way through detailed Transportation Planning studies. We address a wide range of transportation facilities and issues, including maintenance of traffic, school and pedestrian crossings, traffic calming, striping, and signal interconnect.
ENVIRONMENTAL SERVICES
Smart Services, Inc. provides a vast array of environmental consulting services to assist our clients through state and federal regulatory processes. We can provide basic environmental reviews in the form of Environmental Site Assessment (ESA) Screenings and Phase I ESAs, to more intensive Phase II ESAs, underground storage tank (UST) removals, and Asbestos-Containing Material (ACM) Surveys. When a site is planned for development, we can assist with the permitting related to impacts to wetlands, streams, threatened and endangered species, and cultural resources. We can complete Nationwide and Individual Section 401/404 permits, Individual Ohio Section 401 Water Quality Certifications, and Isolated Wetland Permits. We also provide a wide range of environmental services on state and local transportation projects, providing environmental documentation and regulatory agency coordination.